Nosferatu
3.3.2022 v 20:30
250CZK – 299CZK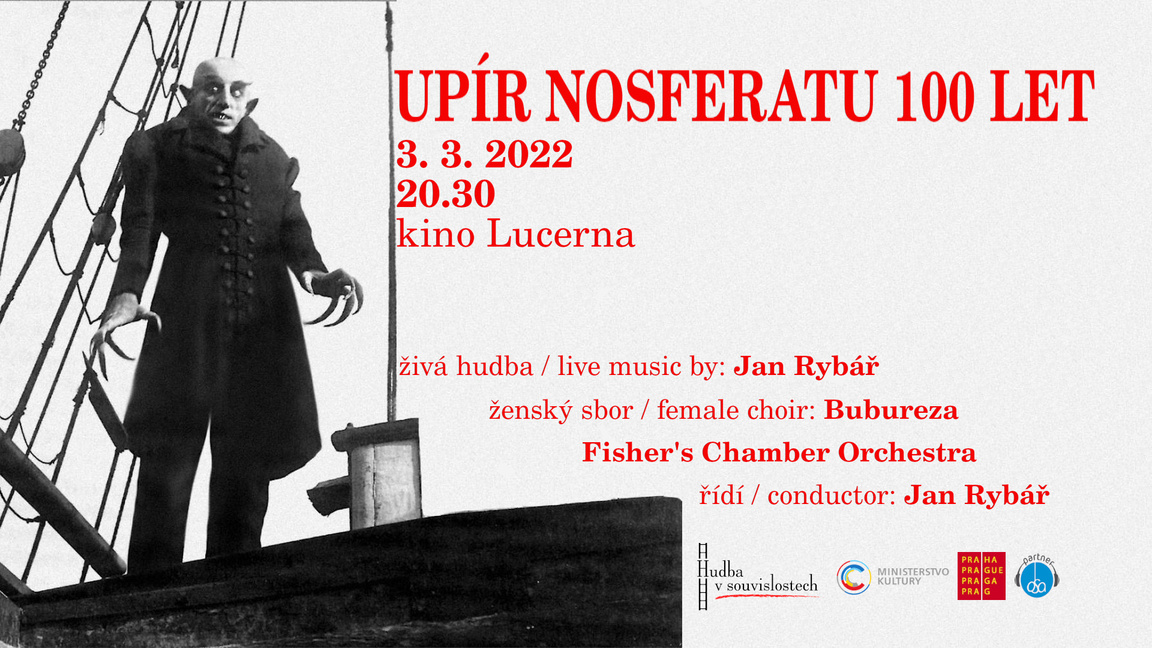 Nosferatu: A Symphony of Horror is a 1922 silent German Expressionist horror film directed by F. W. Murnau.
Jan Rybář created new music for the chamber orchestra and female choir in 2015. The premiere took place at the prestigious German film festival Das Filmfest 2015.
A special, remastered version will be screened, which most closely resembles what the director himself intended.
Performers:
Fisher's Chamber Orchestra
Bubureza Women's Choir
choirmasters: Miloslava Vítková and Jan Rybář
conductor: Jan Rybář
Tickets: click here.